B & R Machine and Gear Corporation · All Rights Reserved.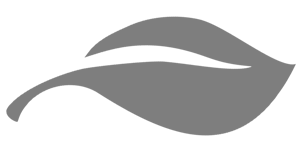 B&R Machine and Gear Corporation manufactures replacement and spare gearing for a multitude of industrial markets worldwide. Providing gear solutions to heavy industries for over 40 years, we have the experience and expertise to improve your component reliability.
Our customers need to reduce costs, improve lead time, and ultimately increase equipment efficiency and productivity. B&R is your trusted manufacturer for all your gear requirements and an essential supplier to your equipment repair or rebuild.
logistics has no off switch
Gearbox reliability is paramount to optimum equipment performance​.
While B&R is not limited to these manufacturers, we have produced replacement gears for the following brands:
Power Generation

Pulp and Paper

Sugar
Conveyor Drives

Mill Drives

Crane Drives
Mixer & Crusher Drives

Winch Drives

Coiler Drives
Cooling Tower Gearbox

Power Transmissions

Planetary Gearbox
Shaft Mounted Gearbox

Parallel Axis Gearbox

Differential
Philadelphia

Falk

see more below
Rexnord

​Link-Belt

​Dodge

​Amarillo

​Foote-Jones

​Cleveland

​Chemineer

​D.O. James
​Cone Drive

​SEW

​Cotta

​Flender

​Hansen

​Sumitomo

​Boston Gear

​Illinois Gear
​Western

​Pfaudler

​Timken

​Horsburgh Scott

​Allen Gears

​Brevini

​Babcock

​Leroy-Somer
Metso

​Moventas

​Siemens

​Voith Turbo

​Thyssenkrupp

​Valmet

​GL&V

​Santasalo