B & R Machine and Gear Corporation · All Rights Reserved.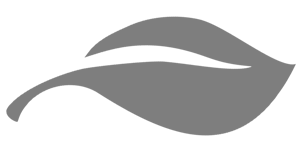 B&R marked it's beginning in the family's residential garage in 1974. Bennie L. Boxx founded the company based on the fairly simplistic idea that gears make the world go round and would always be in demand. Ben had previously worked for some of the industry's major players, learning the trade from the ground up. He, like many others, not only had very specific ideas on how he wanted a business to operate, but also wanted to be able to provide for his family in a better way.

​​With nothing more than an eighth grade education and several years of experience, Ben purchased a single honing machine and officially began machining operations. Slowly and methodically, he expanded his business, B&R Bevel Gears, and purchased their first facility in Addison, Illinois. With four machines and help from his entire family, B&R continued to prosper.

​​While visiting his hometown in 1978, Ben invested in a second facility expanding the business to Sharon, Tennessee. His son, Bennie, established B&R Machine and Gear and maintained operations in the Sharon facility until 1980 when the two businesses consolidated and moved permanently to Tennessee. Over the course of the next 30 years, multiple expansions have taken place to accommodate additional operations including our heat treat and steel supply facility in order to better serve our customers.
a legacy of client-focused attention
Every gear is built to last and as if it was for our own machines and business.
B&R Machine and Gear Corporation was founded by Bennie L. and Doretta Boxx as a specialty custom-job shop to service the power-transmission industry with replacement/repair gears. Since the beginning, B&R truly has been a family operation with invaluable contributions from Ben's wife, brothers, children, grandchildren, in-laws, and longtime employees many of whom have served our company for over 20 years. Though many changes have occurred over the years, our family's commitment and dedication have never
wavered
. As we move forward, we will continue Ben's legacy by upholding his simplistic approach to provide our customers with unmatched service and attention you deserve. After all, you too are our family!
Ben Boxx, Sr. + Doris Boxx